---
Media


---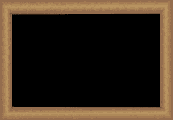 I received an Associate in Arts degree from Coastal Carolina Community College in Jacksonville, North Carolina. I then went on to the University of North Carolina-Wilmington where I graduated summa cum laude with a Bachelor of Arts degree in Elementary Education. After several years in the classroom, I went back to school and graduated from East Carolina University with a Masters in Library Science.

---
I started with the Onslow County School System in the fall of 1993. I worked for one year at Hunter's Creek Middle School. I then transferred to Richlands Elementary and worked in third grade for one year before going into the media center. I worked in the media center for thirteen years. Upon leaving the media center, I taught half of the school year 2008-09 in the fourth grade at Blue Creek Elementary and half of the school year in kindergarten at Richlands Primary. I left Richlands Primary to join the Meadow View family. I spent my first four years here teaching first grade. I really enjoyed my years in the classroom and witnessing my students grow! However, I missed the media center. With the retirement of our media coordinator in the summer of 2013, I was able to return "home," the media center. I am looking forward to another wonderful year!
I would also like to add that I know children have an innate sense of wonder and curiosity about our world. I want to embrace the opportunity to fuel that curiosity as we explore new areas of learning. I want the students of Meadow View Elementary to be filled with questions and a desire to search for the answers to those questions. We expect a lot from our students because there is great potential in each child. We can reach outstanding heights in a child's education when the parents, student, and staff work together as a team.
Go Meadow View Mustangs!

---
I am a native Duplin County girl. When I met and married the "man of my dreams", I moved to Onslow County, where I have lived ever since. We have 2 adult children that attended the Richlands area schools. Our son works for the North Carolina Department of Transportation and our daughter teaches Dance Education for Onslow County Schools. We have a grandson that now attends Trexler Middle School. We welcomed a granddaughter into our family in the spring of 2015. We love attending and are very active in our "country church." My favorite pastime is spending time with my family. I also enjoy traveling, listening to music, reading, gardening, and shopping.