---
Digital Teaching and Learning Facilitator


---

I received my BS in Elementary Education from Campbell University in 1990 and my MAEd in Elementary Education from ECU in 1998. In 2013, I added Instructional Technology to my teaching license, which I did through ECU as well.

---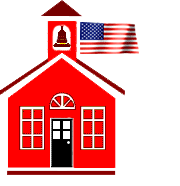 My teaching career began at Summersill Elementary School 27 years ago. At Summersill, I taught first grade for 22 years and second grade for one year when I looped from first grade to second grade with my students. It was a wonderful experience! I enjoy working with young children and their excitement for learning.
This is my fourth year serving as a Digital Learning and Teaching Facilitator. I currently serve Meadow View Elementary and Richlands Primary Schools.
---
I am proud to say that I am a product of the Onslow County School System. I attended Summersill Elementary, Northwoods Park Middle School (it was Jr. High then) and graduated from Jacksonville High School. My husband, of 23 years, and I have 3 wonderful children. Our oldest son is a senior at Campbell University and is majoring in Criminal Justice. Our youngest son is a freshman at Campbell University, majoring in Trust and Wealth Management. Our daughter is a sophomore at Richlands High School. We are very involved in our church, where we teach Sunday School, volunteer with missions organizations and I volunteer as a sound technician. We truly love spending time together as a family and treasure every minute.